Stokely Event Center has solidified its place as Tulsa's most unique venue. With over 300 nostalgic Tulsa signs, vintage Route 66 memorabilia, old oil and gas signs, and old advertising prints decorating the venue, any event you may have is sure to be memorable. Whether it's a wedding, birthday party, class reunion or corporate event, your special day will be absolutely unforgettable at Stokely Event Center!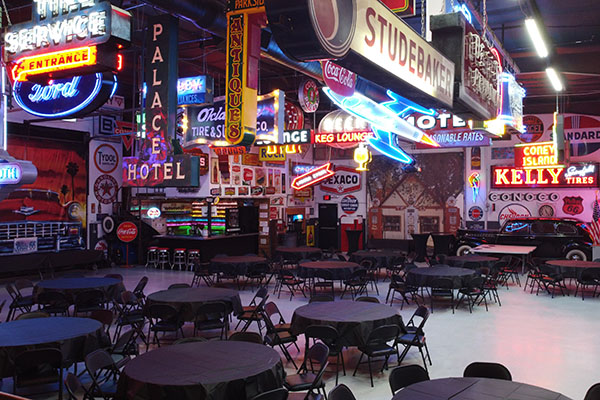 Hassle-Free Setup
No need for excessive decorations. At Stokely Event Center, you'll find a lively array of nostalgic neon signs and billboards. Apart from your personal touches like photos, slideshows, or table decorations, the event center is all set and picture-ready, just for you.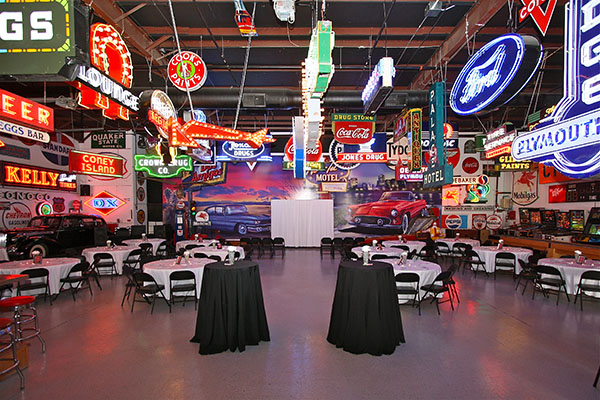 Your Ideal Event Destination
Stokely Event Center radiates an undeniable feeling of warmth and charm from the moment you enter the parking lot, filled with timeless appeal. Your event will discover a welcoming home where it feels truly special, making the perfect backdrop for lasting memories.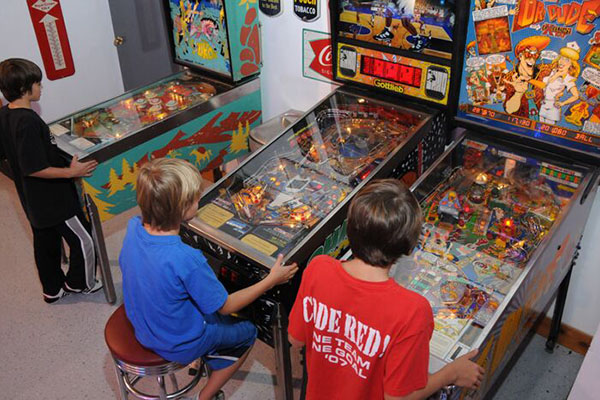 Beyond The Basics
From setup to clean up, Stokely has you covered with a range of conveniences to ensure your event's success. Our attentive hosts, Pepsi products, audio/visual setup, complimentary games, group pictures, and photo booth are guaranteed hits for any occasion!
Our History
A Stokely family legacy,  Stokely Event Center evolved from the Stokely family billboard business, Stokely Outdoor Advertising, that Bill & Sarah Stokely began in 1978.  They acquired the historic building in 1984 and began constructing and painting billboards. Bill Stokely was innovative and ahead of the curve in elevating their billboard business, often flying potential customers around in their helicopter to get a competitive landscape view of the market. 
The Stokely's ran their business successfully for the next two decades and eventually sold out to Lamar as the industry segwayed  from hand-painted signs to the computer-generated vinyl wraps of today. With an empty warehouse and a penchant for creativity and business savvy, the Stokely's acquired several neon and petroleum signs and re-purposed the Stokely Outdoor Advertising warehouse to the now Stokely Event Center and began hosting events in 2007. 
Sam and Jill Stokely ran Stokely Event Center for the next ten years making it a landmark location for hosting all types of events and one of "Tulsa's most unique venues." Sarah Stokely resumed running the business in 2018 with a passion to build upon a solid foundation put in place by Sam and Jill. Easily spotted from the busy Broken Arrow Expressway and intersecting with Highway 169, many visitors will still comment, "I didn't know you were here!"
Stokely Event Center truly has the wow factor. Stop by for an in-person tour and see the Stokely Event Center live, while the pictures are captivating, there is just nothing like seeing the real thing in person!