A space for all Seasons
Stokely Event Center is the perfect space for all social events. From getting longtime friends and family together to celebrating birthdays and everything in -between, Stokley sets the scene for comfort, conversation, and fun!
Equipped with amenities, we're ready to elevate your social events:
Pepsi products and Sonic ice
Top-notch audio/visual setup
Complimentary games that are fun for the whole family
A photobooth and props that are a guaranteed hit for any occasion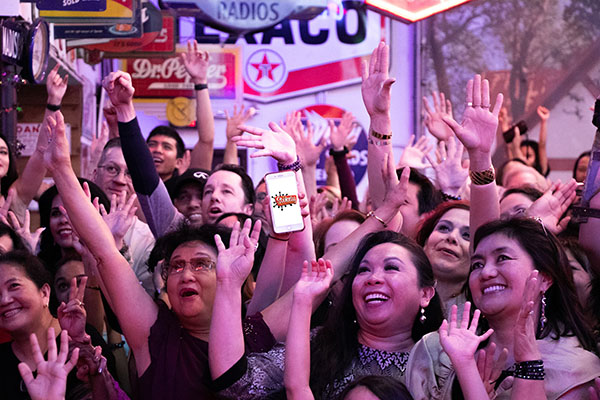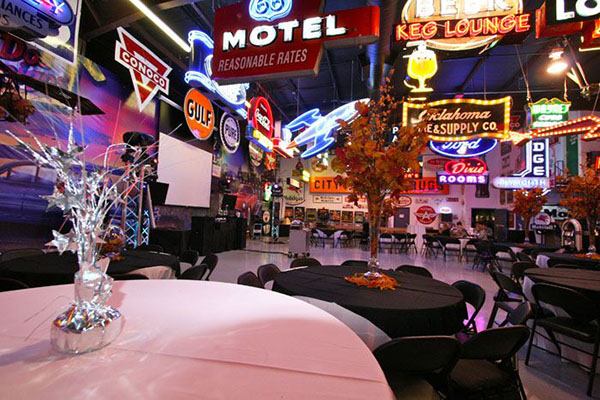 Celebration of Life
In times of loss, finding the right place to honor a loved one's life can be challenging. While the time and occasion are not anticipated, most of us want to celebrate the life of someone we loved in a place that is not stuffy and not rushed. Stokely Event Center's environment aligns to the occasion with an atmosphere that is classic, calm, and warm. Laughing, crying, and remembering are made easy at Stokey Event Center as our sound system and projector serve as great platforms for sharing stories and watching slideshows and videos.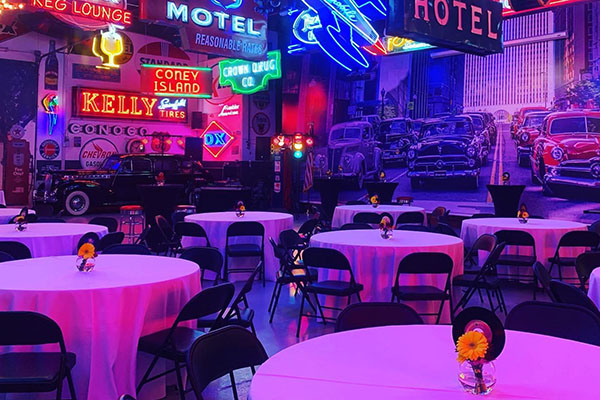 Anniversaries
Anniversaries are a hit at Stokely Event Center! An anniversary represents something that has stood the test of time and the Stokely vintage sign collection represents businesses and industries that transcend time, reminiscent of times past to the present. From work events and weddings to birthdays and any other notable milestone in your life, let Stokely help you celebrate your anniversary!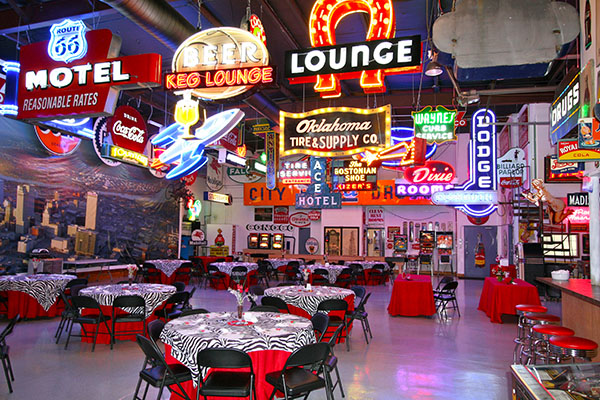 Retirements
Retirement celebrations and Stokely Event Center are a perfect match. Beyond their vibrant colors, our neon signs symbolize enduring businesses and individuals who've worked hard and stood the test of time. The inviting, classic environment allows for a blend of sophistication and relaxation, ideal for honoring someone deserving. Book now and let the real party begin!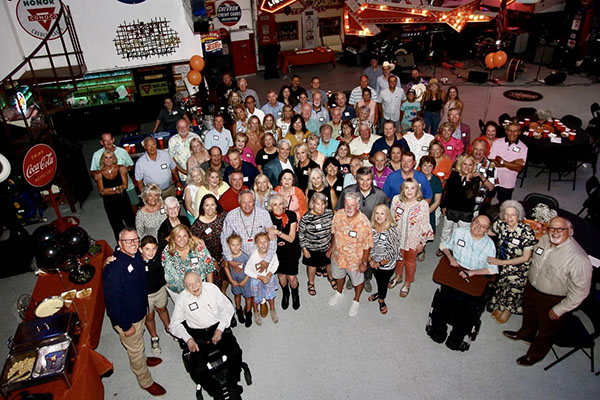 Birthday Parties
You can't miss the neon sign above our entrance that says, "Party Place!" While our space is versatile for all sorts of events, Stokely was made for parties! Whether you're looking for a traditional bar setup or an indulgent ice cream bar—or you want to break out your dance moves under disco lights and enjoy some games—Stokely Event Center is your go-to spot to get the celebration started.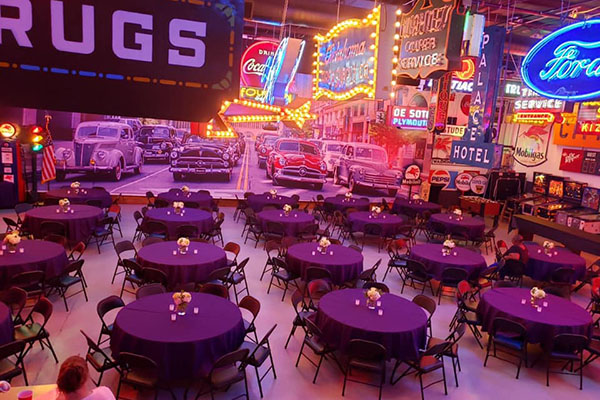 Prom/Graduation Parties
Proms, homecomings, and graduations are milestones that mark coming of age moments of achievement we all cherish. Our unique environment ensures you won't find another spot like us, with our collection of vibrant colors and captivating charm. Etched in your mind and better yet, your photographs, your prom, homecoming, or graduation will be a treasured time for decades to come. Often, multiple families book events together to celebrate graduation at designated family tables.